For all ages, abilities and goals. our Caribbean RYA training courses are known and respected worldwide.
The highest standards are offered by Bluewater Sailing. Everything you need to begin or continue your sailing tuition is here, whether you would like to be a recreational boater or a sailing industry professional.
Our Caribbean RYA training courses are forward thinking and designed for whatever level of skill, professionalism and knowledge you want to achieve. The Royal Yachting Association has been established for over 130 years, but the training approach is fresh and innovative. Caribbean RYA training courses are continually developed to take into account the dynamic world of boating.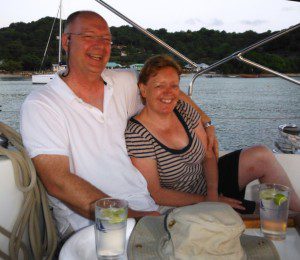 "Yacht sailing is extremely diverse and there are opportunities for everyone to participate. Take the family cruising in warm climates, explore far flung remote places with friends or try your hand at yacht racing. One day you may be sailing offshore surrounded by dolphins and the next you could be anchored in a secluded bay, eating freshly caught fish for lunch. There is no sport that offers a greater variety of emotions, experiences, destinations and social opportunity" – The RYA.
The RYA works closely with worldwide Governments and official sailing organizations. The responsibility for issuing certificates of competence has been granted by the British Government through the Maritime and Coastguard Agency (MCA), an agency of the British Department of Transport.
Worldwide RYA Training Facts:
Over 2,200 recognized RYA training centers in more than 44 countries
22,000 RYA instructors across the world
15,000 professionals working on commercial vessels using RYA Certificates of Competence
155,000 people completing RYA training courses every year
Over 300,000 expert RYA publications are added each year to the personal libraries of recreational and professional boaters
Over 100 professional and recreational courses on the water, in the classroom and online.
Please use the navigation menu at the top of the page to learn more about the Caribbean RYA training courses that Bluewater Sailing offers.